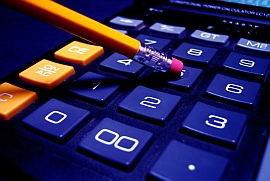 "Jij weet het, omdat je reisjournalist bent, maar hoe moeten anderen erachter komen waar ze eenvoudig en goedkoop reizen kunnen boeken?" In de aanloop naar de vakantie verbazen vrienden en kennissen zich keer op keer over mijn habbekratsreizen. Die ik vaak ook nog op de valreep organiseer.
Toch kan heus iedereen simpel en voordelig zijn reizen regelen. Neem als voorbeeld de stappen die ik ondernam voor de boeking van mijn accommodatie in Bulgarije. Ik vertrek overmorgen naar dit land, dus in het hoogseizoen, maar ging pas eergisteren op zoek naar goedkope verblijfplekken. Op zich is laat reserveren niet echt aan te raden, maar Bulgarije is (buiten de stranden van de Zwarte Zee) nauwelijks toeristisch dus was er flink speling.
Low cost airlines
De vlucht naar de Bulgaarse hoofdstad Sofia was al wel maanden terug geregeld, via Wizz Air, de prijsvechter voor Oost-Europa. Vliegtuigtickets kun je beter meteen regelen zodra je weet dat je op reis gaat. Alleen zo heb je de beste prijsgarantie. Verder hoed ik me voor prijzige instinkers. Ruimbagage heb ik bij boeking meteen beperkt tot één koffer, dat scheelt zeulen en kosten.
Maar wat was verder eigenlijk de bedoeling? Voor Bulgarije stond een rondreis met puberzoon van twee weken gepland. We reizen meestal simpel en verblijven in tweepersoonskamers in hostels of hotels. Al dan niet met toilet en douche en/of ontbijt erbij. Ontbijt laat ik doorgaans vallen als dat kan. Het verschil in prijs met  'de straat'  is vaak te groot en buiten eten is meestal leuker en zeker afwisselender.
Ter plekke kun je de prijs-kwaliteitverhouding van het gebodene ook veel beter beoordelen en je bovendien nog rustig bedenken. In hostels en appartementen is een ontbijt natuurlijk makkelijk zelf te bereiden. Een kleine moeite, want wat heeft een mens doorgaans nodig? Geen onbeperkt-eten-buffet, wat mij betreft.
Reisplanning
Op een vel digitaal papier maak ik voor zo'n familietrip wat kolommetjes met data waarop precies ingevuld kan worden waar we wanneer aankomen en vertrekken. Aan de hand van de beschrijving van een bestemming en de eigen wensen wordt de duur van verblijf per plaats bepaald. Daarna is het zoeken naar kamers en alles rustig één voor één invullen.
De veertien overnachtingen die ik in Bulgarije moest regelen, haalde ik weg bij verschillende sites die ik onderling constant in prijs vergeleek: www.hostelbookers.com (mijn favoriet), www.hostelworld.com en www.hostelsclub.com.
Korting bij directe boeking
Daarbij checkte ik steeds of geschikte hotels wellicht een eigen site hadden. Was dit het geval dan boekte ik meteen bij de hotels zelf als die voor zo'n directe boeking korting gaven. Omdat we ook kleinere plaatsen willen aandoen, waarvoor de grote verzamelsites geen accommodatie boden, trok ik de Lonely Planet Bulgarije wel na voor aanvullende accommodatie .
Zelf vond ik ook www.limba.com waarover ik direct enthousiast was. Limba is een grote site die zich met name richt op Oost-Europa en alle soorten slaapplekken aanbiedt, van eenvoudige hotels tot kamers bij particulieren.
Bij alle accommodatie moest wel even gecheckt worden wat de afstand tot centra, stations en bezienswaardigheden is om niet straks voor onverwachte kosten voor vervoer te staan. Plus nog een dosis ergernis.
Vakantiegeld verdienen
Hoe dan ook was ik na een paar uurtjes vergelijken en puzzelen voor veertien nachten 182,84 euro per persoon kwijt, oftewel 13,06 per nacht. Op de camping in Frankrijk ben je duurder uit. Met wat goede sites  is het dus makkelijk vakantiegeld verdienen.
Voordelig vervoer is in Bulgarije eenvoudig ter plaatse te regelen. Treinen en bussen komen op alle plekken uit mijn reisschema en maken dat ik zonder eigen inspanning kan reizen. Dat wordt met volle teugen van het landschap genieten of tussendoor een boek lezen.
Hetzelfde stramien volg ik altijd en overal als ik met mijn zoon reis en dus minder op de bonnefooi en voor wat meer zekerheid ga.  Goedkoop reizen is gegarandeerd en je hebt nooit meer een aanbieding uit het ondoorzichtige koopjescircus van de reisbranche nodig. Vrijheid is alles. 😉
© 2012, Mariëtte van Beek
Vind je Reisomtereizen.nl leuk? Like dan de speciale fanpage op Facebook. 😉