Warning
: Illegal string offset 'box_post_keywords' in
/home/wp00294/domains/reisomtereizen.nl/public_html/wp-content/plugins/seo-smart-links-business/seo-smart-links-business.php
on line
486
Warning
: Illegal string offset 'box_post_keywords' in
/home/wp00294/domains/reisomtereizen.nl/public_html/wp-content/plugins/seo-smart-links-business/seo-smart-links-business.php
on line
486
Warning
: Illegal string offset 'box_post_keywords' in
/home/wp00294/domains/reisomtereizen.nl/public_html/wp-content/plugins/seo-smart-links-business/seo-smart-links-business.php
on line
486
Warning
: Illegal string offset 'box_post_keywords' in
/home/wp00294/domains/reisomtereizen.nl/public_html/wp-content/plugins/seo-smart-links-business/seo-smart-links-business.php
on line
486
Warning
: Illegal string offset 'box_post_keywords' in
/home/wp00294/domains/reisomtereizen.nl/public_html/wp-content/plugins/seo-smart-links-business/seo-smart-links-business.php
on line
486
Warning
: Illegal string offset 'box_post_keywords' in
/home/wp00294/domains/reisomtereizen.nl/public_html/wp-content/plugins/seo-smart-links-business/seo-smart-links-business.php
on line
486
Warning
: Illegal string offset 'box_post_keywords' in
/home/wp00294/domains/reisomtereizen.nl/public_html/wp-content/plugins/seo-smart-links-business/seo-smart-links-business.php
on line
486
Warning
: Illegal string offset 'box_post_keywords' in
/home/wp00294/domains/reisomtereizen.nl/public_html/wp-content/plugins/seo-smart-links-business/seo-smart-links-business.php
on line
486
Warning
: Illegal string offset 'box_post_keywords' in
/home/wp00294/domains/reisomtereizen.nl/public_html/wp-content/plugins/seo-smart-links-business/seo-smart-links-business.php
on line
486
Warning
: Illegal string offset 'box_post_keywords' in
/home/wp00294/domains/reisomtereizen.nl/public_html/wp-content/plugins/seo-smart-links-business/seo-smart-links-business.php
on line
486
Warning
: Illegal string offset 'box_post_keywords' in
/home/wp00294/domains/reisomtereizen.nl/public_html/wp-content/plugins/seo-smart-links-business/seo-smart-links-business.php
on line
486
Warning
: Illegal string offset 'box_post_keywords' in
/home/wp00294/domains/reisomtereizen.nl/public_html/wp-content/plugins/seo-smart-links-business/seo-smart-links-business.php
on line
486
Warning
: Illegal string offset 'box_post_keywords' in
/home/wp00294/domains/reisomtereizen.nl/public_html/wp-content/plugins/seo-smart-links-business/seo-smart-links-business.php
on line
486
Warning
: Illegal string offset 'box_post_keywords' in
/home/wp00294/domains/reisomtereizen.nl/public_html/wp-content/plugins/seo-smart-links-business/seo-smart-links-business.php
on line
486
Warning
: Illegal string offset 'box_post_keywords' in
/home/wp00294/domains/reisomtereizen.nl/public_html/wp-content/plugins/seo-smart-links-business/seo-smart-links-business.php
on line
486
Warning
: Illegal string offset 'box_post_keywords' in
/home/wp00294/domains/reisomtereizen.nl/public_html/wp-content/plugins/seo-smart-links-business/seo-smart-links-business.php
on line
486
Warning
: Illegal string offset 'box_post_keywords' in
/home/wp00294/domains/reisomtereizen.nl/public_html/wp-content/plugins/seo-smart-links-business/seo-smart-links-business.php
on line
486
Warning
: Illegal string offset 'box_post_keywords' in
/home/wp00294/domains/reisomtereizen.nl/public_html/wp-content/plugins/seo-smart-links-business/seo-smart-links-business.php
on line
486
Warning
: Illegal string offset 'box_post_keywords' in
/home/wp00294/domains/reisomtereizen.nl/public_html/wp-content/plugins/seo-smart-links-business/seo-smart-links-business.php
on line
486
Warning
: Illegal string offset 'box_post_keywords' in
/home/wp00294/domains/reisomtereizen.nl/public_html/wp-content/plugins/seo-smart-links-business/seo-smart-links-business.php
on line
486
Warning
: Illegal string offset 'box_post_keywords' in
/home/wp00294/domains/reisomtereizen.nl/public_html/wp-content/plugins/seo-smart-links-business/seo-smart-links-business.php
on line
486
Warning
: Illegal string offset 'box_post_keywords' in
/home/wp00294/domains/reisomtereizen.nl/public_html/wp-content/plugins/seo-smart-links-business/seo-smart-links-business.php
on line
486
Warning
: Illegal string offset 'box_post_keywords' in
/home/wp00294/domains/reisomtereizen.nl/public_html/wp-content/plugins/seo-smart-links-business/seo-smart-links-business.php
on line
486
Warning
: Illegal string offset 'box_post_keywords' in
/home/wp00294/domains/reisomtereizen.nl/public_html/wp-content/plugins/seo-smart-links-business/seo-smart-links-business.php
on line
486
Warning
: Illegal string offset 'box_post_keywords' in
/home/wp00294/domains/reisomtereizen.nl/public_html/wp-content/plugins/seo-smart-links-business/seo-smart-links-business.php
on line
486
Warning
: Illegal string offset 'box_post_keywords' in
/home/wp00294/domains/reisomtereizen.nl/public_html/wp-content/plugins/seo-smart-links-business/seo-smart-links-business.php
on line
486
Warning
: Illegal string offset 'box_post_keywords' in
/home/wp00294/domains/reisomtereizen.nl/public_html/wp-content/plugins/seo-smart-links-business/seo-smart-links-business.php
on line
486
Warning
: Illegal string offset 'box_post_keywords' in
/home/wp00294/domains/reisomtereizen.nl/public_html/wp-content/plugins/seo-smart-links-business/seo-smart-links-business.php
on line
486
Warning
: Illegal string offset 'box_post_keywords' in
/home/wp00294/domains/reisomtereizen.nl/public_html/wp-content/plugins/seo-smart-links-business/seo-smart-links-business.php
on line
486
Warning
: Illegal string offset 'box_post_keywords' in
/home/wp00294/domains/reisomtereizen.nl/public_html/wp-content/plugins/seo-smart-links-business/seo-smart-links-business.php
on line
486
Warning
: Illegal string offset 'box_post_keywords' in
/home/wp00294/domains/reisomtereizen.nl/public_html/wp-content/plugins/seo-smart-links-business/seo-smart-links-business.php
on line
486
Warning
: Illegal string offset 'box_post_keywords' in
/home/wp00294/domains/reisomtereizen.nl/public_html/wp-content/plugins/seo-smart-links-business/seo-smart-links-business.php
on line
486
Warning
: Illegal string offset 'box_post_keywords' in
/home/wp00294/domains/reisomtereizen.nl/public_html/wp-content/plugins/seo-smart-links-business/seo-smart-links-business.php
on line
486
Warning
: Illegal string offset 'box_post_keywords' in
/home/wp00294/domains/reisomtereizen.nl/public_html/wp-content/plugins/seo-smart-links-business/seo-smart-links-business.php
on line
486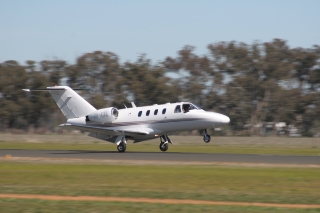 Geloof het of niet, je kunt ook relatief goedkoop met een privéjet vliegen. Natuurlijk, de jet zal nooit het voordeligste vervoermiddel worden, maar wie wil zo'n luxe vliegtuig niet geprobeerd hebben? Trouwens, als je mijn eerdere tips voor goedkoop reizen toepast, kun je ook best eens uit de band springen.
Jethopper.nl biedt op vele trajecten en tijden de mogelijkheid ver onder het gebruikelijke tarief met een privéjet te vliegen. Hoe dat kan? Jethopper is een bemiddelingsmaatschappij die slim gebruikmaakt van de lege vluchten van jetairlines.
Rijkeluizengevoel
Is een zakenman in Cannes afgeleverd, dan vullen de airlines het vliegtuig op de terugreis graag op en kun je mee. Vluchten vanuit Nederland (en België) zijn er uiteraard ook. Je weet alleen niet heel lang van te voren waar en wanneer zo'n jet vertrekt. Een flexibele instelling is dus wel praktisch.
Check op de website van Jethopper welke jets eerdaags voor jou beschikbaar zijn. Probeer eventueel eerst een kort traject, bijvoorbeeld van Maastricht naar Biggin Hill (Engeland) of van Antwerpen naar Innsbruck. Voor het ultieme rijkeluizengevoel.
Cessna
En zit je eenmaal in je Cessna Citation Sovereign, geneer je dan niet  over je reductie: de ware miljonair (in spe) let op de kleintjes. 😉
© 2012, Mariëtte van Beek
| | |
| --- | --- |
| | ONTVANG MIJN GRATIS E-BOEK! VUL IN: |
Vind je Reisomtereizen.nl leuk? Like dan de speciale fanpage op Facebook. 😉